Malindi Member of Parliament Aisha Jumwa and his bodyguard Geoffrey Otieno are lovers according to reports tabled in court.
In an article published by The Standard Newspaper on Saturday, it has emerged that the two are a pair.
According to the local daily, a probation report tabled in court shows that Jumwa and Otieno have been living together for six years.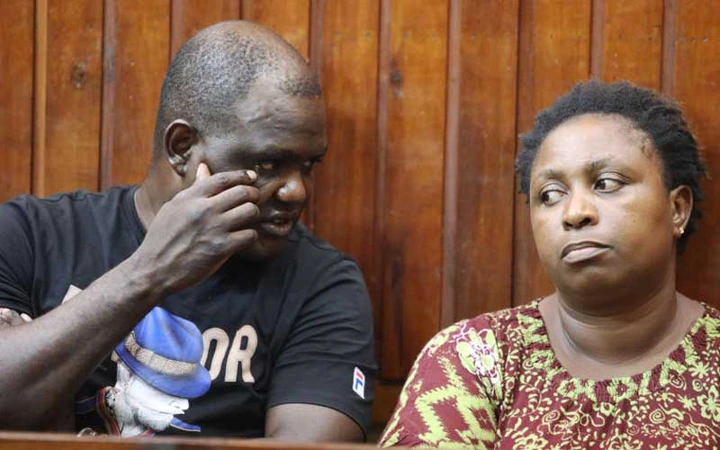 It has also been discovered that Otieno has abandoned his wife and two children in Nairobi and they currently facing eviction over rent affairs.
The revelations emerged hours after the MP was freed on Kshs4M cash bail while her co-accused Mr Otieno was released on Kshs1.5m or Kshs1M bond.
Although Aisha Jumwa failed to raise the cash bond forcing the court to lock her inside for another night.
Justice Njoki Mwangi also directed the accused to deposit their passports at the court adding that the two will be allowed to travel outside the country if they provide good reasons for their need to travel.
Jumwa and her bodyguard were warned against intimidating witnesses who have been lined up to testify in court over the case.
The two are accused of shooting a 48-year-old man in Ganda village in Ganda ward on October 15, 2019 when Ganda Ward was holding a by-election for its ward representative.