Every April 7th of every year, we mark the celebration of world health day. It was initiated at first by the Health Assembly in 1948 and took effect in 1950. It is always aiming to create awareness of specific health themes to maybe identify a prior area of concern for the world health organization.
Over 50 years it has served this very purpose, bringing to light important issues such as maternal and child care, climate change and mental health. The celebration involves activities which go beyond the day itself, and it gives the world an opportunity to focus on important aspects of global health.
The theme this year was 'building a fairer and healthier world for everyone.' The Covid-19 pandemic has slowed down recent health gains, pushed millions of people into poverty and quite frightening food insecurities and has also seen the amplification of social and health inequities.
This year's celebrations called for action to eliminate those health inequities as a part of their year long global campaign to bring people together and work on building a fair and healthy world.  This is in highlight of WHO's very constitutional principle that 'the enjoyment of the highest attainable standard of health is one of the fundamental rights of every human being without distinction of race, religion, political belief economic or social condition.'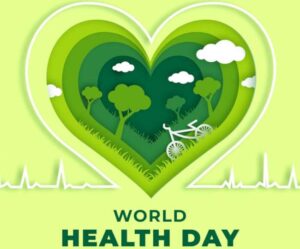 The Covid-19 pandemic however has had several consequences for people already exposed and impacted those people already facing these challenges. Evidence further shows a worsening trend of inequities across all regions.
In addition to the pandemic, several factors contribute to these challenges such as conflict, poverty, unemployment, environmental challenges and gender inequalities. They play a negative role in the provision of services to communities and ultimately to their health and well-being. This year, WHO is calling for leaders to monitor these problems and address the root cause and to invest in primary health care and to ultimately achieve health for all by all.