Will Smith's wife, daughter and mother-in-law steamed their vaginas on camera on their controversial Facebook show the "Red Table Talk".
Jada-Pinkett Smith, Willow Smith and Adrienne Banfield-Norris had an unconventional bonding experience on camera to the surprise of many.
The controversial session started with Jada-Pinkett reassuring her mother and daughter that they would steam their genitals live on camera.
"We're going to steam our vaginas on camera," Jada Pinkett Smith told her mother and daughter.
The trio, who was rocking long purple dresses and not wearing any panties, sat atop large bowls filled with herbs steeped in hot water.
They steamed their vaginas for minutes and by the end of the session, they all concluded that they felt relaxed, renewed and powerful.
"If you can listen to all these little rap artists talk and abuse the vagina, you sure as hell can watch women give it honor and praise," said Jada-Pinkett Smith.
She further added that;
"You know, steaming is an ancient practice that originated in Asia and Africa and it was originally used to cleanse yourself after you finish menstruating…I've read somewhere that vaginal steams are like an aphrodisiac."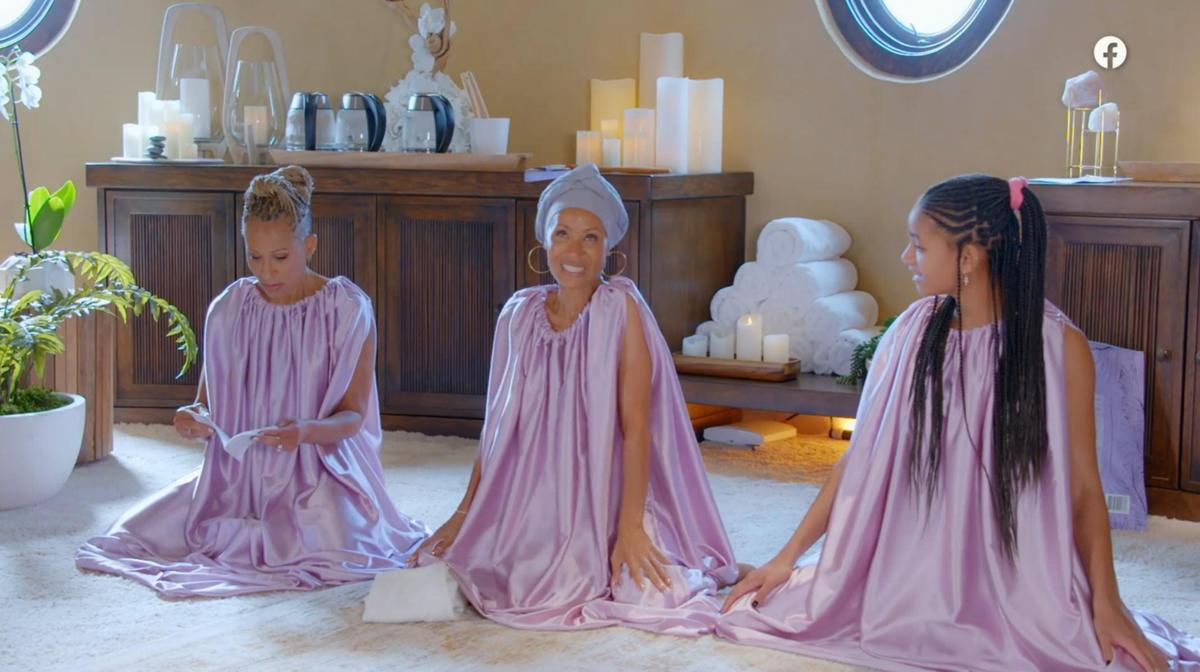 Jada-Pinkett also highlighted alleged health benefits of vaginal steaming as they sat on the bowls enjoying their session.
"This is lovely. They say there's lots of health benefits, but for me, I just feel like spending time with your vagina in a way that, like, just to just show it appreciation and care," said Jada.
The three women completed the vaginal steaming session to kick off their conversation about health.
Vaginal steaming is said to relieve pain and cleanse the vagina. Cultures across the world have been practicing the act as a way to cleanse the vagina after a person's menstrual cycle or childbirth.
Today women who do vaginal steaming claim it can relieve period cramps, treat vaginal prolapse and improve fertility.
Gynecologists however warn against vaginal steaming, saying that the practice can lead to genital burns, yeast infections and increase in bacterial buildup.
Doctors instead advise women to wash their vulva with gentle soap and water and do kegels to strengthen pelvic floor.
Related: Will Smith's Love Rival August Alsina Hits Back At Jada's 'Entanglement' Comment