Gospel singer Embarambamba has come out defending his raunchy club performance that has gone viral attracting criticisms.
Embarambamba in the viral video was seen gyrating to music in the video as fans wildly cheered him on. He went further to pull an x-rated performance with a lady who was lying down on the dance floor.
Through a tweet, Mutua stated that the Kisii-based artiste had crossed the line and there will be consequences.
"Embarambamba, that's gross! You have crossed the line and there are consequences!" wrote Mutua.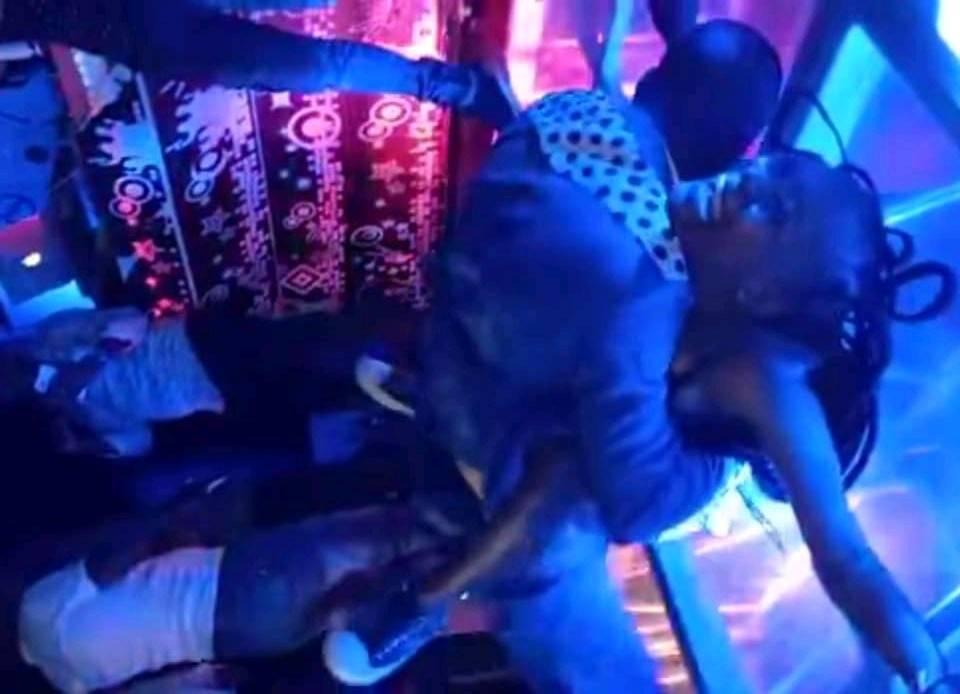 Embarambamba has come out to defend himself. Through a video released by the star, Embarambamba has urged his fans to listen to the content of the song before judging him.
"Wakenya wamenihukumu, Wakenya wamenitusi, mafans wangu wamekasirika, engine wanasema mi ni shetani sijaokoka.. lakini kitu nataka ugundue Wakenya, hii video kabla hujacomment angalia the statement of the song. Song inasema umetoa hii ujinga ya kufanya fanya vitu ya upuzi umesahau Mungu kwa msalaba," Embarambamba has stated.
He has gone further to claim that most people failed to understand the song because it is in Kisii.
Embarambamba is now awake and sober lol😂😂🤣🤣🤣🤣 #embarambamba pic.twitter.com/yHcnohh6pv

— AndiEntertainer➐ (@AndiEntertainer) May 25, 2021
The clip has been making rounds on social media with Kenyans castigating him claiming that the performance deviates from the moral standards of society.
Josephine Kyumwa commented: And just like that, embarambamba has destroyed a brand he worked hard to built.
The embarassment that's Embarambamba.
We all cheered him up the dangerous ladder calling it raw talent and creativity, being original.
We should all share in this shame as we did in his glory.

Kanairo#GEMAPopularityPoll pic.twitter.com/U6F0XIIMIj

— Anyamah Douglas (@danyamah) May 25, 2021
About a month ago, Mutua offered to help Embarambamba. Through a tweet, Mutua said his attention had been drawn to the artiste's theatrics which he described as embarrassing.
"Embarambamba on the Trend on NTV, says his theatrics are because of poverty. He's asking for help. Bro come, let's talk. You don't have to do this madness for likes on social media.
"Come let's find a way out. You sound ok, but your theatrics are embarrassing & must be moderated!" said Mutua.
Embarambamba on his side, he claimed he was giving gospel music a new face.
"There are some people who do not understand what I do…I wish Mutua would have contributed something to boost my work and support my talent.
"I am doing this because of poverty though I also want to praise God's name," he said during a TV interview.
RELATED POST: FBI Agents Takes Over Bashir Murder Probe As Fresh Details Emerge