Ruto's daughter June attracted the wrath of Raila Odinga's ardent supporters with a controversial post on social media about the ODM leader.
Angry netizens tore into June Ruto forcing her to ultimately pull down the controversial Raila post which rubbed his base the wrong way.
Raila was recently at the Coast where he held meetings with ODM party officials and also launched development projects.
In a photo that went viral on social media, the former premier is seen scooping concrete from a wheelbarrow as he laid foundation to a building under construction.
The photo went viral because of the symbolism. Raila has always criticized William Ruto for dishing out wheelbarrows to the youth.
The deputy president even used wheelbarrow as the symbol for his new party United Democratic Alliance (UDA).
Ruto's base was exited when they saw a photo of Raila using a wheelbarrow at a construction site.
The DP's daughter took a subliminal shot at Raila in a post on Facebook saying that he had finally understood the important role of a wheelbarrow.
"Someone asked the role of the wheelbarrow, yes, here's the answer," wrote Ruto's daughter June Ruto.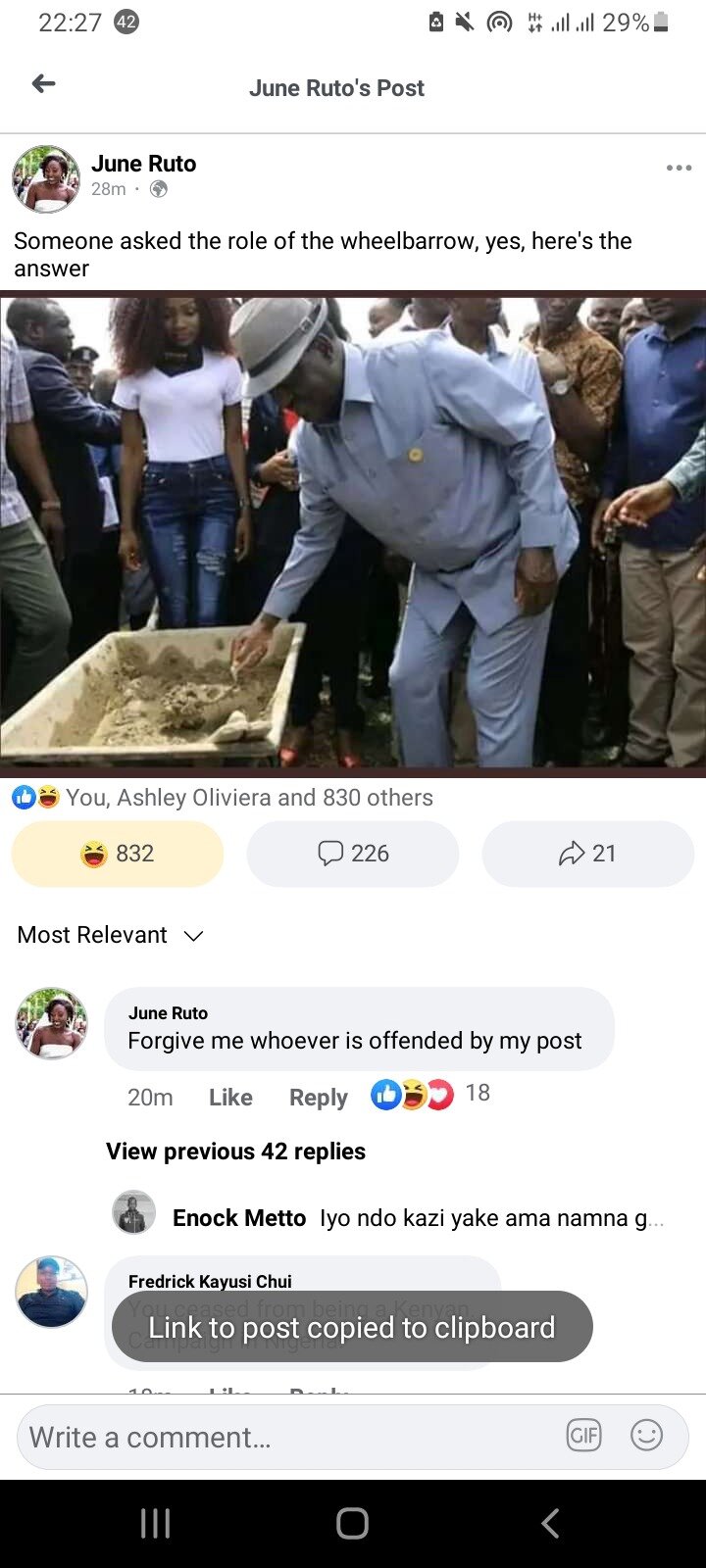 Raila's ardent supporters savagely fired back at June, with some asking her if her father gifted her a wheelbarrow during her recent wedding.
June only married her Nigerian husband Alexander Ezenagu in a colorful wedding ceremony held in Karen in May this year.
June tickled the dragon but she couldn't stand the fire, she ultimately pulled down her post after the criticisms became too much for her to handle.
Ruto's daughter however ridiculed Raila again, but just as a light comment on another post by Felix Muranda who was also poking fun at the ODM leader using a wheelbarrow.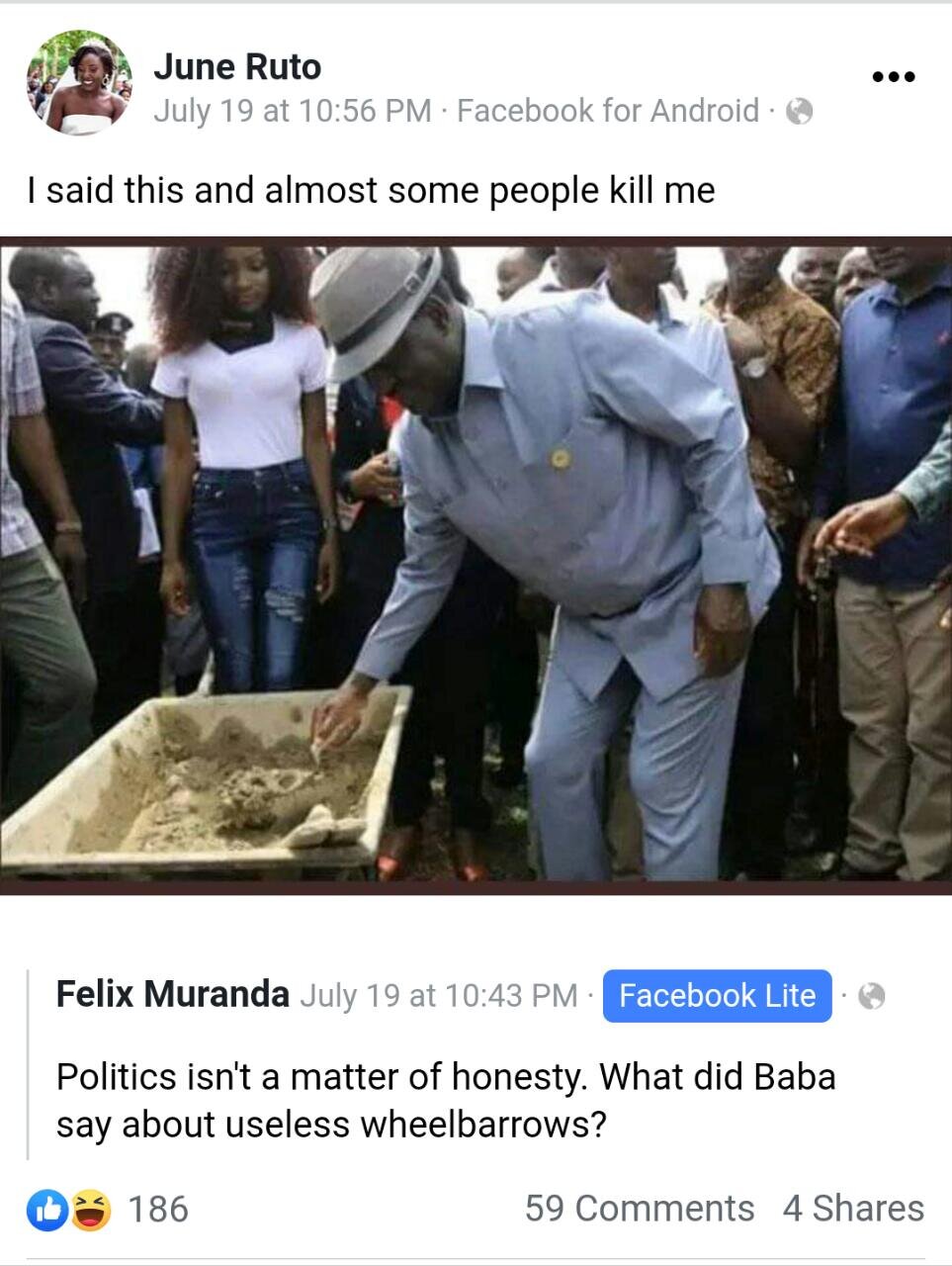 Related: President Uhuru Kenyatta Was Invited To June Ruto's Wedding In Karen