Politian Ibrahim Ahmed Jonny has died after allegedly developing complications from taking the Sputnik vaccine just a few days ago.
The news of his demise has been confirmed through social media by Simon Mbugua , Member of Parliament For East Africa Legislative Assembly (EALA).
"Ibrahim Ahmed Johnny died this morning as a result of Sputniuk Vaccine Complications," Mbugua wrote.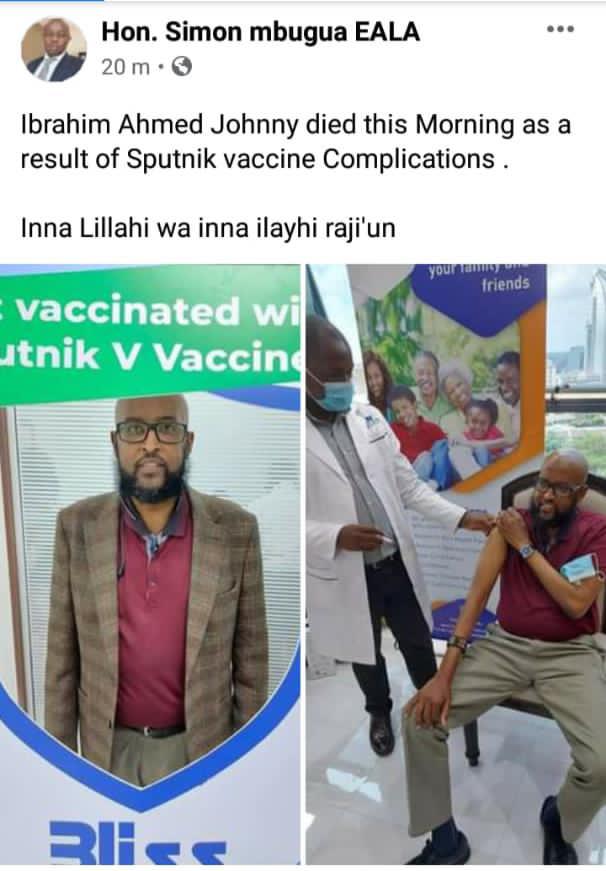 According to reports, Ahmed died at the Coptic hospital in Nairobi where he was rushed to this morning after developing complications.
His body has since been moved to the Masjid mosque in South C awaiting burial plans.
Ahmed gained fame when he became the running mate for Mbaru Jimnah Mwangi in 2013 General elections.
Before that, he had unsuccessfully tried to vie for Kamukunji Member of parliament on ODM Party ticket.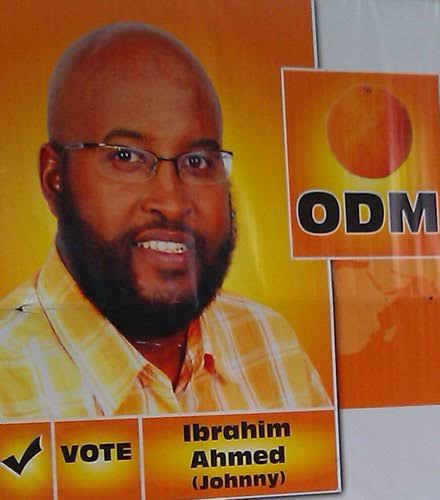 Friends have continued to pour in their tributes for Ahmed following his shocking death.
Twitter User Ahmed Mohamed Asmali wrote, " A good Muslim. A community leader. A brother. My friend. My Allah grant Ibrahim Ahmed (Johnny) Jannah. We spoke 2 days ago. He was doing very well. His usual positive vibe. Inalilahi Waina Ilahi Rajiun. We lost an amazing human being not only in Eastleigh but across the world."
"Terribly heart broken by the sad news of my brother 's demise. We share a WhatsApp group where our friend was active up till 9.30pm or so. Didn't know he may have been unwell. Always very active, frank in expressing self, friendly. May your Soul find Peace, Ndugu!" Silas Jakakimba also stated.
The deceased, who was also the Deputy Secretary-General of the Jamia Mosque, will be laid rest later today (Friday) in line with Muslim traditions.
The Ministry of Health had asked Kenyans not to take Russia's Sputnik V vaccine just yet.
Vaccine which the Deputy President William Ruto and his family took had been clouded with a lot of controversy prompting the country to halt the process of importation by private hospitals.
The Russian vaccine is already being used in 36 countries but is facing a pushback from European countries mainly due to business rivalry.
But Kenya has only approved the use of AstraZeneca vaccine.
MORE TO FOLLOW:
RELATED POST: Kenyatta Family Moves To Court Stopping Payment Of sh1.6M To A Plumber Illegally Sacked