Prof. Patrick Ogwang the developer of Covidex, a drug prepared from herbs to help in the fight against Covid-19, has been given incentives by President Yoweri Museveni to mass produce the drug.
Last month Uganda's National Drug Authority (NDA) approved Covidex for use as supportive treatment for viral diseases including Covid-19.
Covidex was developed by Prof Ogwang with support from other scientists at Mbarara university in the western region of Uganda.
Museveni's government on Wednesday July 21st gifted Prof Ogwang with five acres parcel of land and 10 years of tax holiday to mass produce Covidex.
Prof Ogwang applauded the government for the offer and revealed that works at Soroti industrial park to expand the factory will begin in three months. Covidex is currently being manufactured from a small factory in Entebbe.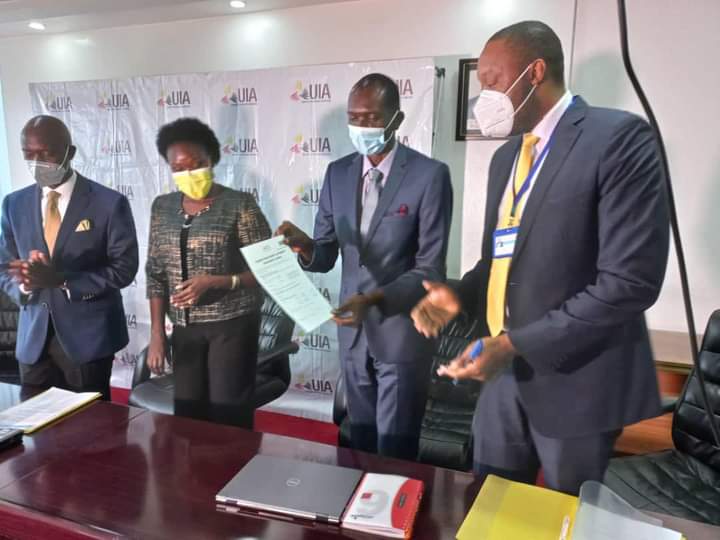 State Minister for Investment Evelyne Anite, who handed Covidex developer the investment license, warned those suing him over the drug.
Prof Ogwang had been embroiled in a legal battle with Mbarara University over Covidex's Intellectual property rights.
The minister noted that President Museveni was leading the arbitration between the Professor and Mbarara University.
"The President asked Mbarara University to stop the legal gymnastics and concentrate on treating Ugandans," State Minister for Investment said.
"We as government will give Prof Ogwang full support to ensure that he develops other products. We are going to support all our scientists because this is the only way to develop a pathogenic economy," she added.
The State Minister for Investment further said the Ugandan government will look into Prof Ogwang's investment plan and provide any additional support he may need to make Covidex go international.
Related: Uganda Approves The Use Of Herbal Medicine Covidex To Treat Coronavirus