Exiled lawyer Miguna Miguna has threatened to eject Chief Justice Martha Koome from office if she fails to act now on constitution violation.
Miguna who has described Koome as lame has started that President Uhuru Kenyatta has no legal mandate to cherry-pick judges for gazettement. He has further called out the Judicial Service Commission for being toothless in fighting for the rights of the six rejected judges.
"Despot Uhuru Kenyatta has no power to nominate or appoint judges. No power to substitute the names of duly nominated judges for STRANGERS he has picked from drinking dens. The toothless JSC headed by the LAME Martha Koome must act now or Kenyans will eject them from office," Miguna wrote on Twitter.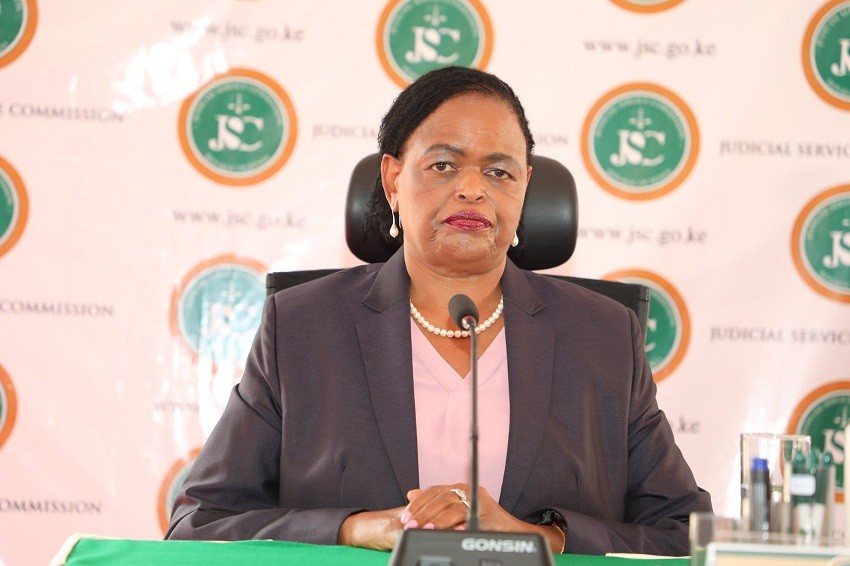 This is not the first instance Miguna has publicly shown that he is not a fan of Koome's style of leadership at the helm of the Judiciary. June 4, Miguna described CJ Koome as useless Chief Justice that one would think she was picked from a Miraa farm in Meru.
"Martha Koome is so useless and incompetent one would think that she was taken right out of a Miraa Farm in Meru to the Hallowed Halls of the Supreme Court of Kenya. Her statement on Despot Uhuru Kenyatta's UNCONSTITUTIONAL ACTIONS vindicates everyone who questioned her integrity," Miguna said.
All those attacks on the office of the Chief Justice make her start off a ten-year tenure on a bumpy stride.
Former Chief Justices, Willy Mutunga and David Maraga have already released their statements calling out President Uhuru for violating the constitution. They both shared the idea that President Uhuru should be sent home for his continued violation of the country's laws as enshrined in the constitution.
Miguna has since called both of them to release a joint statement to condemn the actions by the President as early as now.
"To C.J. Emeritus @WMutunga and @dkmaraga: Release a Joint Statement or Communique, or call a JOINT-PRESS CONFERENCE and publicly condemn Despot Uhuru Kenyatta for continuing to SUBVERT the Constitution, UNDERMINE the @Kenyajudiciary and DISOBEY court Orders. This is the time," Miguna stated.
RELATED POST: Duale Puts Uhuru Under Pressure To Pay Ksh6M Debt He Owes Kalembe