Andrea Abrahams is the new South African model who has won the heart of singer and Wasafi CEO Diamond Platnumz.
Diamond in a recent interview revealed that he started courting Andrea nine years ago, which means even when he was with Tanasha Donna his eyes were on her.
Just to prove that the relationship is real, in a recent post, Andrea shared Diamond's poster of his BET nomination and wrote, "Behind you always", along with a lion and diamond emoji.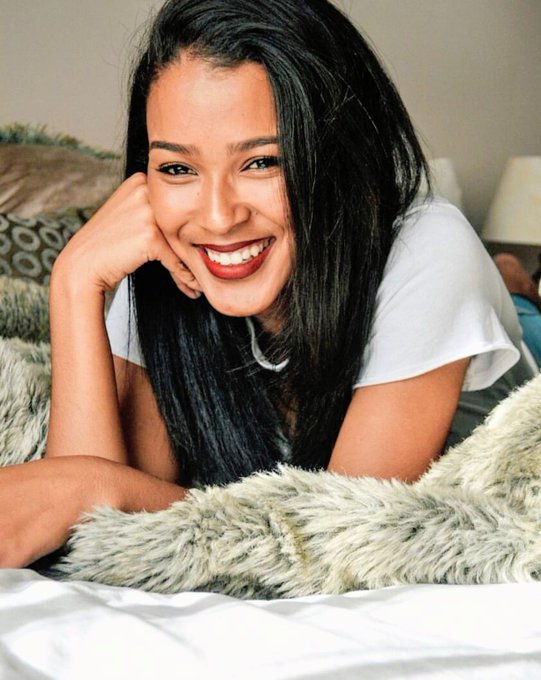 Diamond appearing in an interview with Wasafi FM said, "She is perfect, very perfect like very. She knows how to live peacefully with my family and with no drama at all."
He added, "I started wooing her in 2013, she took me round in circles and only accepted me last year."
Andrea according to her Instagram bio, is Miss Mamelodi Sundowns Mpumalanga and Miss 7 Continents of 2016.
The story of model Andrea being in a relationship with Diamond came out publicly after he left South Africa where he was working on his upcoming album.
Although the news came out as a shock to some of his fans who thought Diamond was trying to win back the heart of Zari Hassan.
Lately, Zari and Diamond have been close. This has sparked rumors about them getting back together but it seems Diamond doesn't do exes.
Diamond has been exchanging women like clothes which have earned him the name father Abraham. He has a baby mama in almost all East African Nations.
To end that East African monopoly, Diamond has decided to try his luck with a South African beauty queen.
Andrea has not announced intentions of moving to South Africa with Diamond yet. But according to most people, Diamond may officially introduce her to the people during his album launch.
RELATED POST: Ayimba's Baby Mama Nyaboke And Kids Mistreated During His Burial By Sisters-In-Law