A man who defiled a minor before stringing her to death had been headed a death sentence by the Bomet High Court.
Justice Roselyne Korir sentenced the suspect, Benard Busieney to death for the offence of murder, an incident that happened three years ago.
The prosecution murdered the three-year-old girl in Bomet on January 27, 2017.
The prosecution led by George Murithi gave a chilling account of how the now convict defiled the minor before strangling her.
The High Court heard that even though there was no witness to the commission of the crime, the case was proved through circumstantial and forensic evidence.
"Externally, there was blood secretion in the nostril, strangulation marks around the neck…there was fresh blood on the thighs genitalia and rectal regions. The perineum had bruises and tears, cause of death were strangulation," the postmortem report partly read.
Richard Kimutai, a government analyst who conducted DNA tests, found that the bloodstains on Busieney's trouser and shirt matched those taken from the victim's vaginal and rectal swab.
In her ruling, the judge noted that while the death sentence for the offence of murder was unconstitutional and the should exercise discretion after taking into consideration the circumstance of the case as well as any aggravating or mitigating cause before meeting an appropriate sentence, the Supreme Court saved the validity of death sentence.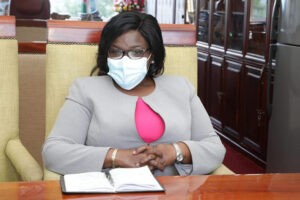 "In this case, I have considered all the factors and circumstances as aforestated. The circumstances in this case as borne by the evidence and the judgment was so aggravating as to attract the maximum sentence…The court in my view has the constitutional duty to apply the law to mete out proportionate punishment and to protect the community," Justice Korir said.
"It behoves the court to protect vulnerable children from fatal defilement and cold-blooded murder, it would offend the society's sense of justice if the accused were to get any sentence other than the maximum sentence provided by the law…I sentence the accused to suffer death and I so pronounce," she added.
While pleading for leniency, the accussed said he was the firstborn and a breadwinner of his family and it was alcoholism that made hi commit the crime.
Busieney was a class seven dropout and heavily abused alcohol and smoked bhang, a probation report submitted to the court said.
The report further revealed that the incident caused public outrage leading to the torching of houses in the accused's home and the eviction of his family members.
"Both the deceased's and accused's families craved for a deterrent custodial sentence as they are fearful of his release back to the community…it is untrue the accused is a breadwinner," the probation report said.
The court observed that the accussed gives a picture of a person whom the community should be protected from.
The ruling gave Busieney 14 days to appeal both the conviction and sentence.
Related: Agnes Musyoka, Class Three Pupil Dies After Teacher From Hell Defiled Her