Politicians from the North-Eastern part of Kenya now want the late Senator Yusuf Haji's son, Abdul Haji to take over the Senatorial seat.
The politicians led by Garissa Governor Ali Korane and Eldas MP Aden Keynana noted that the best way they could honor the late Garissa Senator, Yusuf Haji, was by electing his son to complete the remaining term he left before passing.
The politicians also revealed that negotiations by area leaders as well as clan elders are ongoing to have Abdul go to the ballot unopposed.
The leaders were speaking at a Garissa hotel on Saturday where they were joined by Baringo Senator and other leaders who helped them raised Ksh7.5 million in aid of two Madarasa centers in Fafi sub-county.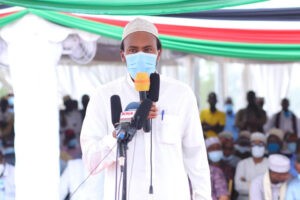 The announcement comes after the Late Haji family chose Abdul to replace his father as the Garissa Senator.
"The late Haji was an embodiment of peace and true leadership not only in our county but in the entire country. The best way to honor is having his son succeed him," Keynan said.
Keynan said since the Haji's family and the clan had already given a green light, 'it should be all system go'.
"What we are doing as leaders together with our elders in fronting Haji's son and urging the residents to support is not new. It has happened before and will happen again. After all, he is a capable son to take over the mantle," Keynan said.
"The best reward we can give to our departed Hero Mzee Haji is to elect his son unopposed," the MP added.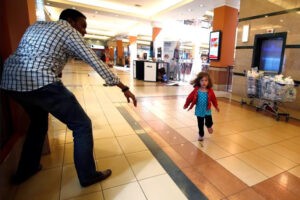 Keynan further noted that splitting the Ijara constituency and Wajir South remained a priority to the late Haji and the only way to honor him was by actualizing the dream.
On his part, Senator Gideon Moi said Garissa residents should support Haji's son to clinch the seat adding that unity of purpose was needed at the time.
Also present at the fundraiser were senate majority leader Samuel Poghisio, MPs Abdikarim Osman (Fafi), Mohamed Hire (Lagdera), William Kamket (Tiaty), and several Members of Garissa County Assembly.
At the moment no other candidate has declared his interest to succeed the late Yusuf Haji.
The IEBC has already scheduled May 18 for the by-election for the Garissa Senatorial seat.
Abdul Haji is a renowned businessman who featured among private armed holders who played a key role in the rescue mission during the Westgate Mall terror attack.
Related: DPP Noordin Haji Reveals His Father Senator Yusuf Haji Wanted To Resign Before His Death