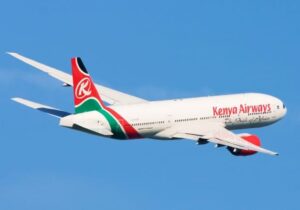 In a move perceived to be a clapback at the United Kingdom,Kenya imposed strict measures to travellers from the UK and has now suspended flights.The suspension comes after the government issued a directive stopping all passenger flights from Britain beginning 9th until further notice.
In a statement update ,the national carrier clearly outlined the dates and apologised for the suspension.
"The suspension is due to the directive issued by the Government of Kenya suspending all flights from the UK effective midnight 9th April.Due to the increased demand for travel to the UK before the advisory takes effect on 9th April,we have added two new flights on 7th and 8th April 2021.We sincerely apologise to all our customers for the inconvenience."
The Kenyan government on Saturday had retaliated against the UK government move to add Kenya to its "red list" by issuing strict measures for UK travellers arriving in the country.
The UK has also ceased to accept foreign nationals travelling from or via Kenya to the UK,including transit passengers.A move they have taken to protect their country against more cases of COVID-19 patients where Kenya is recording a high number of third wave victims.
Those arriving in the United Kingdom from countries on the list will be denied entry. Meanwhile returning UK citizens must submit to 10 days of mandatory quarantine in hotels.
KQ recently reported its worst affecting loss of Ksh.36.2B and this cancellation will further affect the national carrier.