Kanye West apparently has moved on so fast just four months after Kim Kardashian filed for divorce, with claims he is dating model Irina Shayk.
Kanye and Irina have been captured on vacation together in France fueling the dating rumors. There, they stayed at the luxe Villa La Coste, a 600-acre boutique hotel beloved by artists and celebrities which features an organic winery, spa, three restaurants, and an art center.
Kanye West and Irina Shayk are dating!

Kanye West rebounds with Irina Shayk as the pair are spotted on a romantic stroll in France on his 44th birthday

The pair, who have known each other for years, appeared to be comfortable around one another pic.twitter.com/FtfQ0iAmDG

— Lilian Chan (@bestgug) June 9, 2021
Kanye and Irina's dating rumors hit the internet just a day after the rapper celebrated his 44th birthday. And though he might not have spent the day blowing out candles with his former in-laws, they were sure to still shower him with love. While Khloe Kardashian hailed him as her "brother for life," Kim declared she would "love u for life."
Irina ended her relationship with the actor Bradley in 2019 after four years together. while both of them have always remained private about their relationship, Irina recently shared a rare look into how they are raising their 4-year-old daughter Lea.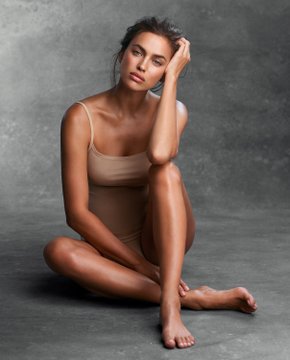 "When I'm with my daughter," she told Elle, "I'm 100 percent a mother, and when she's with her dad, he's 100 percent her dad. Co-parenting is parenting."
Raising kids is something both Irina and Kanye have in common. As one source recently told E! News, "Kanye has been in LA a few times recently and has seen the kids." According to the insider, while the artist has been away focusing on music in Wyoming, when he is in Los Angeles he takes the kids for day activities.
Kanye changed his music style by incorporating some gospel fusion gained a lot of fame which was slowly fading away.
He capitalized on the fame to take a stab at the Presidency in the 2020 General elections where he failed dismally.
His failure to click in the Presidential elections came back to haunt him badly as people started to question his mental state. Things went from worse to worst for the rapper.
But he is ready to pick himself up with a new lover Irina.
Irina only dates celebrities exclusively, she has been in relationships with actor Bradley Cooper (married 2015 – 2019), Cristiano Ronaldo (2010 – 2015), Rob Bourdon (2007 – 2009) and Valerio Morabito.
Irina Shayk has had an encounter with Arthur Sales (2009). And is also rumoured to have hooked up with Dwayne Johnson The Rock (2015) and former FIFA president Sepp Blatter (2009).
RELATED POST: Atwoli Rubbishes Rumours Of Marrying Another Young Lady With A Special Message To His Wife