Fresh details have emerged that Deputy President William Ruto and journalist Joshua Arap Sang paid witnesses between sh500,000 to sh2 million to recant their statements.
ICC Prosecutor Fatou Bensouda through a court filing seen by The Standard has claimed that the witnesses have admitted meeting lawyer Paul Gicheru who was pulling the strings for DP Ruto at that time.
Bensouda further claims that the witnesses were paid using certain criteria and some even relocated to new homes after receiving a huge amount of money to recant their testimonies.
Lawyer Gicheru surrendered to ICC last year where he was a wanted man for witness interference.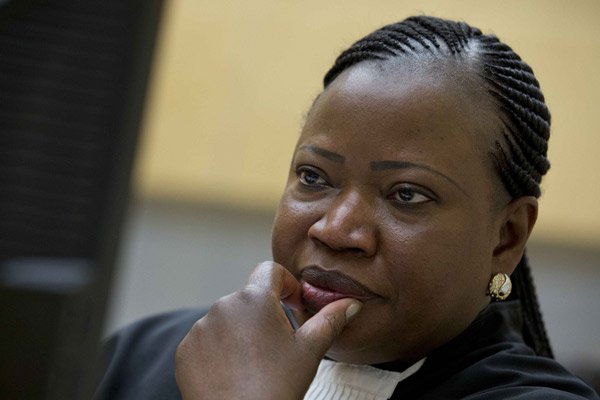 "It is unsurprising since the modus operandi of Gicheru and his associates was to leverage the intermediaries' knowledge of prosecution witnesses to target and corruptly influence them. Then, in turn, these corrupted witnesses were used to target other witnesses known to them. The inevitable result is that many of the targeted witnesses knew each other," Bensouda claims in the court papers.
Bensouda claims that Gicheru reached out to one of the key witnesses and coerced him to help him identify the rest who were lined to give their witness account.
"Gicheru told P-0274 they needed to reach everyone and pay people to stop assisting the ICC, as the "big man", Ruto, wanted "no stone left unturned," she claimed.
Witness only identified as P-0274 and P-0341 both attended the preliminary hearing of the Post-election violence case and pointed fingers at DP Ruto and Arap Sang, according to Bensouda.
Another Witness, P-0341 was coached by lawyer Gicheru on how to convince witness P-0274 to stop assisting ICC.
P-0341 was bankrolled by DP Ruto's team to carry out the task. The huge chunks of money made the witness refuse an offer to meet Bensouda in 2014, stating that he was scared.
Witnesses, P-0540, and P-0536 also implicated lawyer Gicheru in the bribery claims. P-0536 was paid by P-0540 who was a middle man in the transaction which has been estimated by Bensouda to be between Sh1.4 million and Sh1.6 million.
"P-0536's evidence is corroborated by conversations with P-0540. These constitute independent and reliable evidence that on behalf of Gicheru, P-0540 offered P-0536 a bribe of between Sh1.4 million and Sh1.6 million to withdraw as a prosecution witness. These allegations are further supported by P-0800's evidence and his conversations with P-0540," Bensouda continues.
Bensouda has since given a full report that paints how Gicheru played a big part in ensuring the case against DP Ruto and Sang were thrown out. But with new evidence and reports, who knows what will be the next step of action.
RELATED POST: Peter Njenga Who Murdered Jennifer Wambua Starts To Pay For His Sins