The UFC Heavyweight Champion Francis Nganno was returned home to Cameroon bringing the UFC heavyweight title with him.
Ngannou made the trip back home days after cornering welterweight champion Kamaru Usman during his knockout win over Jorge Masvidal this past Saturday.
Francis "The Predator" Ngannou captured the title for the very first time in his career with a brutal second-round knock-out win over Stipe Miocic at UFC 260 in March 2021.
Going back home as the world champion for the very first time, Ngannou was given a hero's welcome by fellow Cameroonians who come out in large numbers on the streets to welcome their very first champion. His mother welcomed him as well.
The championship victory parade included thousands of fans as they celebrated Ngannou's heavyweight championship victory on the streets of Douala.
The Predator gifted the belt to his mother and met Cameroon legend Rigobert Song Flag of Cameroon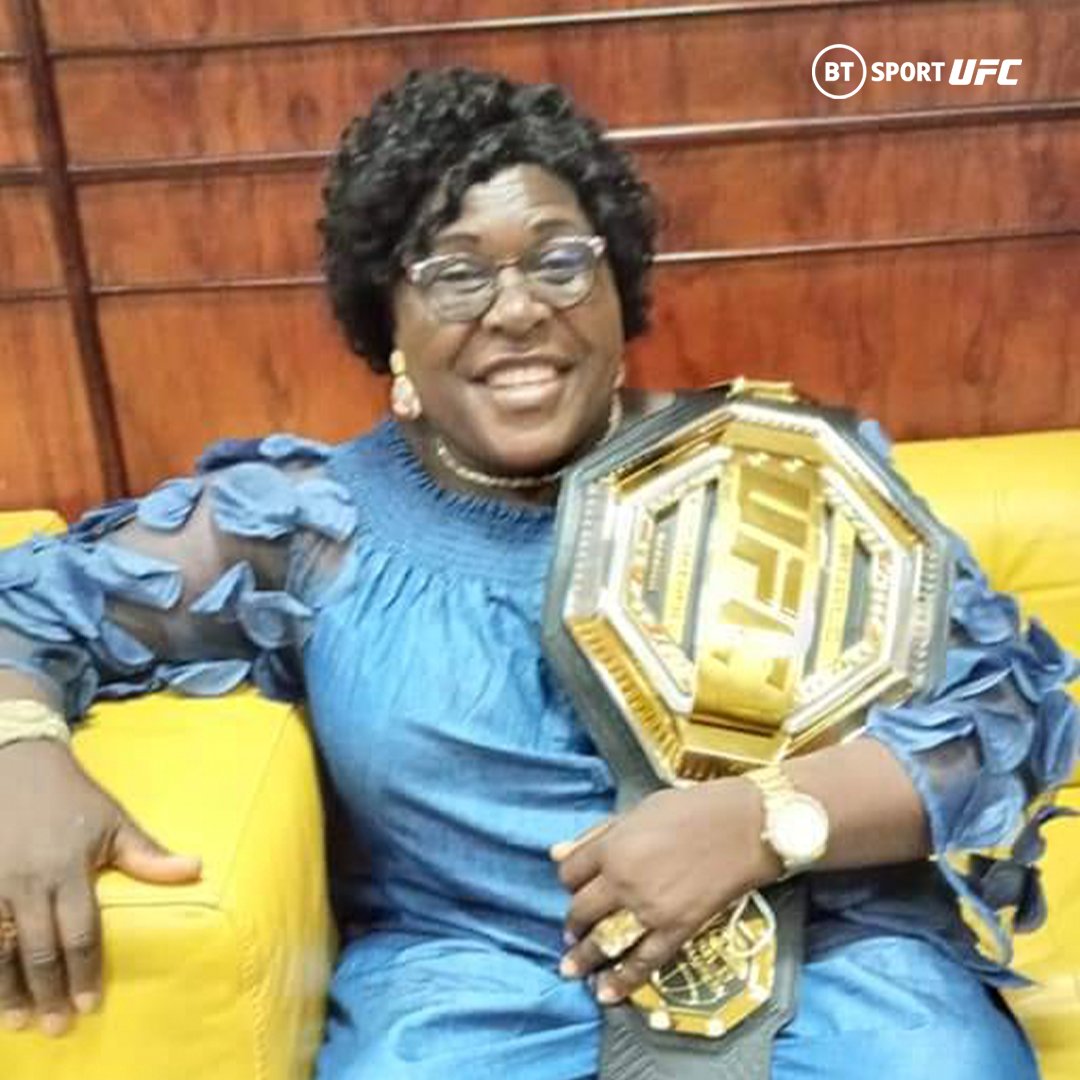 Currently, there are three African world champions in the UFC roster; Kamaru Usman, Israel Adesanya, and of course Francis Ngannou.
Many fans are wondering who is the next opponent who can dominate Ngannou in the division with his new title reign.
The only person the promotion is trying to get to fight the champion on his next matchup is none other than the former, longtime light heavyweight Champion of the world Jon Jones who hasn't lost any fight in over a decade.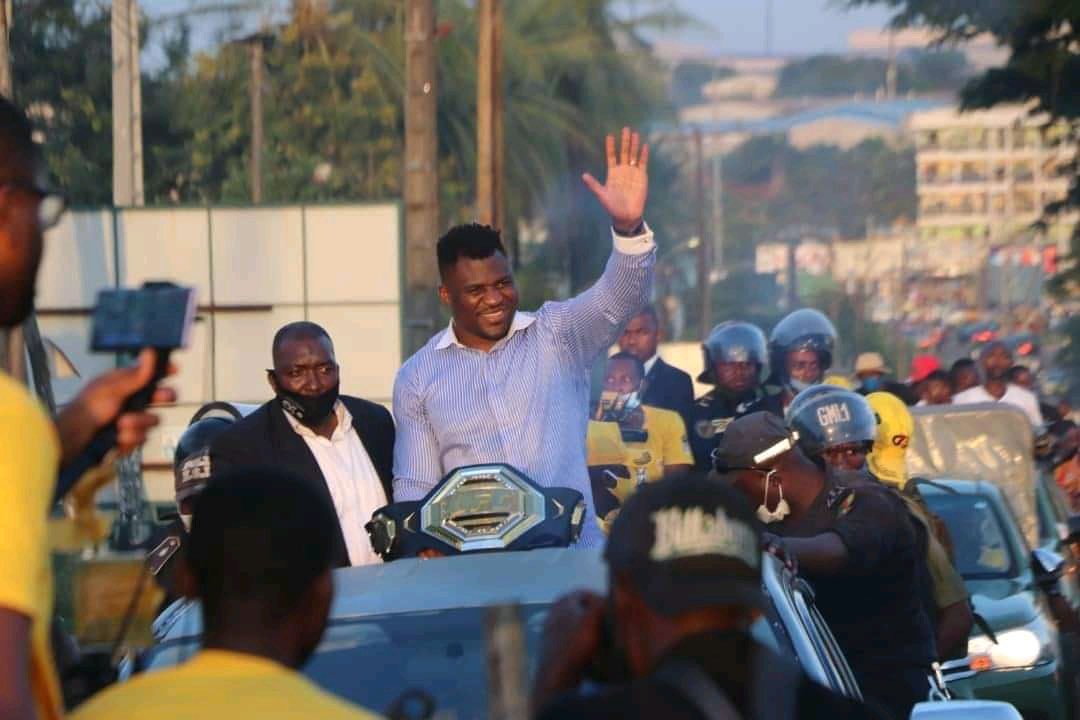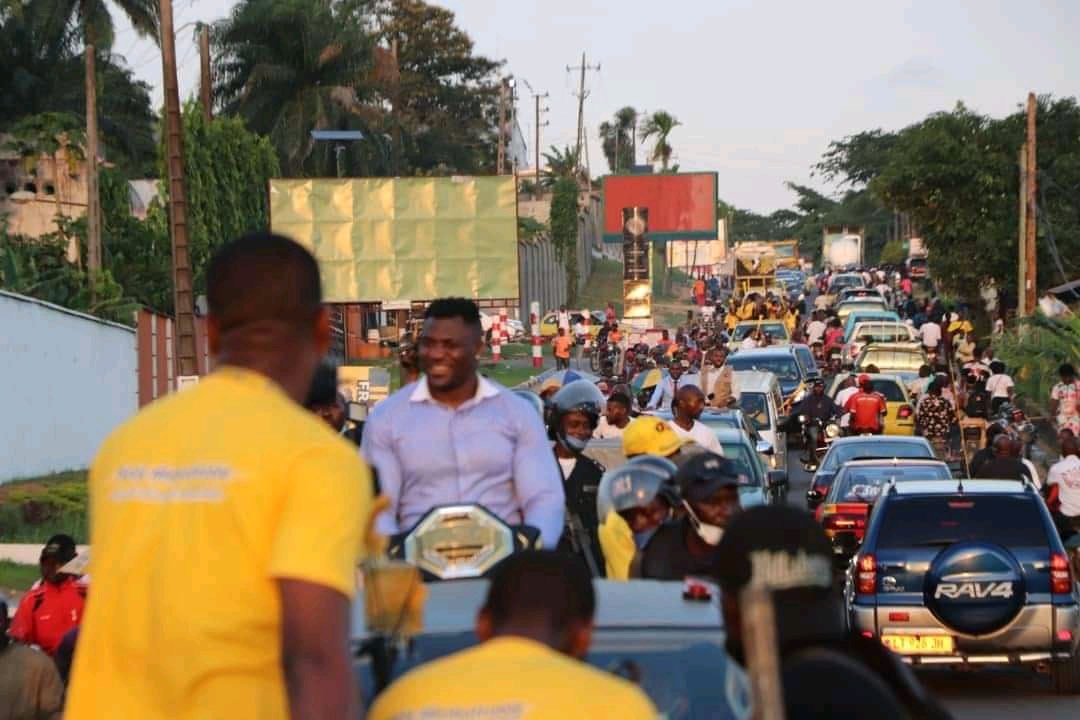 At the moment though, there is a lot of back and forth between Jon "Bones" Jones and the UFC president Dana White about how much he should get paid when he decides to enter the octagon to square it up with Francis Ngannou.
However, Dana White is leaning towards a rematch fight between Derrick Lewis and Francis Ngannou, 34, as his first title defense.
It's all way too early to know who's next in line to fight the Predator but we'll more definitely get to know who he will fight by July or August of this year.
RELATED STORY: Kamaru Usman knocks out Jorge Masvidal in round 2