Detectives based in Ruiru have recovered over Sh350 Million in fake US dollars and Pounds from three Cameroonian nationals.
During the raid, the DCI detectives nabbed the three with one Glock pistol and 28 rounds of 9mm caliber.
The suspects have been identified as Paulin Francis Proper and Njikam Omar. Despite owning fake currency and a pistol, they also were in the country illegally.
The third suspect identified as  Job Kentong, holds a refugee identity card.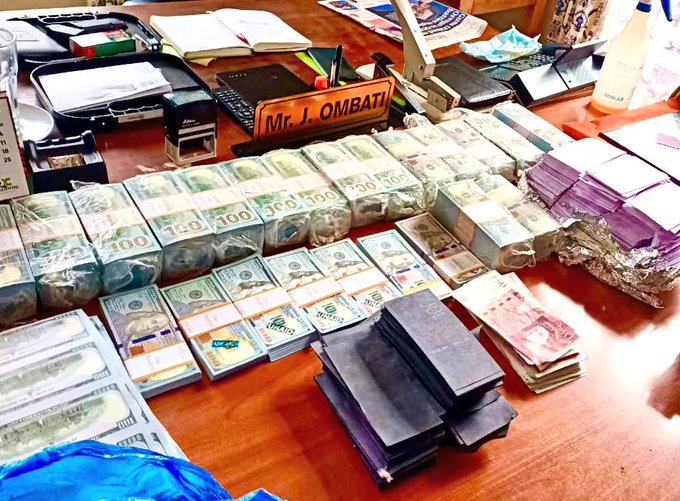 In an operation conducted last evening within BTL area in Ruiru, the detectives also recovered over 250 kilograms of fake gold nuggets and gold bars. Upon further interrogation of Paulin Francis who is the main suspect, detectives raided his house in Muthaiga North where the firearm was recovered. Detailed investigations revealed that the firearm belonged to a fourth suspect Loise Kaguongo, who was holding it illegally since her firearms license had expired.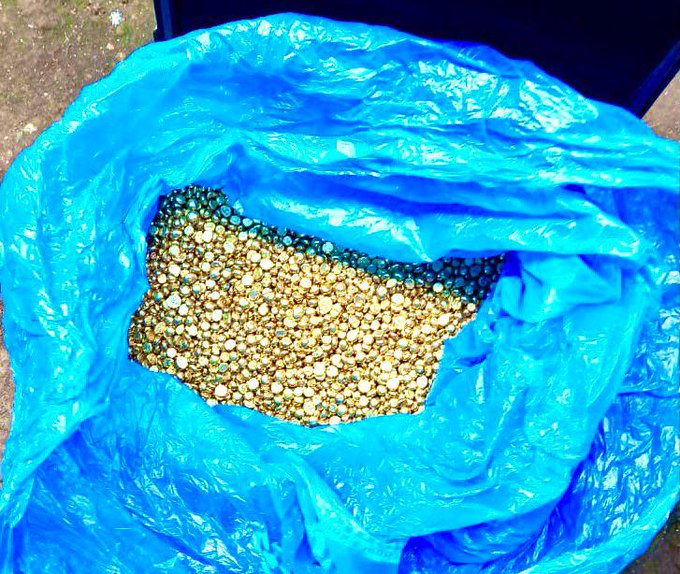 Kaguongo operates over 10 mobile, money outlets and detectives believe that she is the link between the suspects & a wider criminal syndicate that is defrauding unsuspecting members of the public.
Cases of foreign nationals being nabbed with fake currency and fake gold have been on the rise in the country. It has become a matter of national security since the cases are increasing each and every day.
To address the menace, Interior Cabinet Secretary Fred Matiang'i was pushing for the closure of the refuge camp. According to CS Matiang'i, refugee camps harbor most criminals who sneak into the country with their illegal activities.
The US government brought to a halt the process which was meant to shut down all refugee camps after holding talks with the Kenyan government.
Most foreign nationals have found their way to different parts of the country with most of them running illegal business.
RELATED POST: President Suluhu Hassan Entourage Snakes Through Southern Bypass To Avoid Mombasa Road Crazy Traffic