Governor Nasir El-Rufai has taken the bull by its horns undressing President Muhammadu Buhari stating how he has terribly failed Nigeria.
Without mincing or sugarcoating facts Governor El-Rufai has claimed that since 2015, bandits, killer herdsmen, and Boko Haram have become more daring under President Buhari's watch.
Speaking at the second quarter 2021 meeting of the directors of state commands of the State Security Service (SSS) in the North-West, in Kaduna on Thursday, Mr. El-Rufai said insecurity has become the worst nightmare in Nigeria. He especially insisted on the adverse effect of Boko Haram during Buhari's tenure.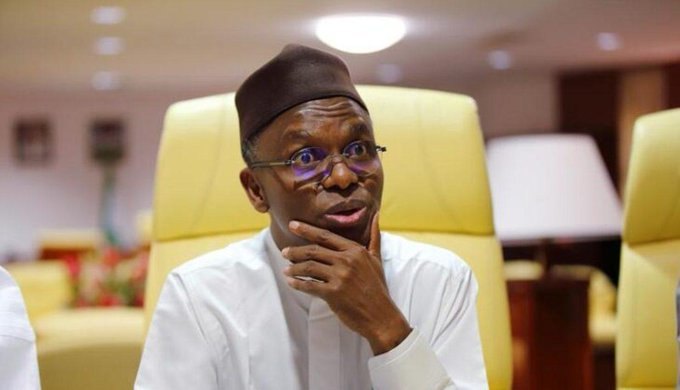 "That the criminal gangs have become more daring and dangerous since recovering from their near defeat in 2015 is obvious across the country," Mr. El-Rufai acknowledged.
Apart from the protracted violence in Southern Kaduna, Mr. El-Rufai's state has become a hotbed of banditry where criminals kidnap for ransom and violently attack communities.
"I know our state is not where it should be in terms of internal security," the governor admitted.
According to data from the Nigerian government, over 300 persons were killed and about 1,000 kidnapped people kidnapped between January and April 2021.
Mr. El-Rufai lamented Kaduna and other parts of the country did not get enough security cover from Mr. Buhari's regime.
He stated, "We in the Kaduna state government are convinced that we do not have enough. Wes on the ground to cover the whole of Nigeria. We have too few policemen. We have too few officers' men and women of the armed forces.
"We need to have many more. Unfortunately, you cannot have more overnight. You have to get the right people. You have to train them before we can get to that ideal number of boots on the ground.
He sentiments as some activists claim that Nigeria is a failed state due to numerous cases of insecurity and kidnappings which have become a norm. Which Buhari has failed to address but instead has resolved to the call for a Twitter ban.
Under Buhari, Nigeria has lost its glory, its dream is being flushed down in the toilet. Protests have become a new norm to hold the government accountable.
He has completely lost touch with the common citizens who can't wait to send him home in the upcoming General elections.
RELATED POST: French President Macron Receives Hot Slap In The Face During State Tour