Fashion model Aeedah Bambi has come out to set the record straight on being assaulted by her husband Lamu Senator Anwar Loitiptip.
The assault was reported on Sunday June 13th after Bahati's album launch which was held at the Trademark Hotel in Nairobi.
Blogger Edgar Obare was the first to report that Loitiptip assaulted Bambi, sharing details of how it all happened on his Instagram account.
Obare said that the newlyweds got into a heated argument after the Sunday night album launch which led to a physical altercation.
Bambi however denied claims that she was battered by her husband, she took to social media to downplay Obare's report which she referred as 'cold tea'.
"Nothing can dim the light that shines from within. Blessed is the woman who chases no one, needs no validation and handles her business like a boss. Nobody is you and that is your power. The tea is cold, humans always give stale stories. When they have nothing to say, they talk lies," wrote Bambi.
Loitiptip is known to be a very violent man having assaulted his baby mama Saumu Mbuvi multiple times.
On February 15th 2021, Saumu announced her breakup with Loitiptip during an interactive Questions and Answers (Q&A) session with her fans.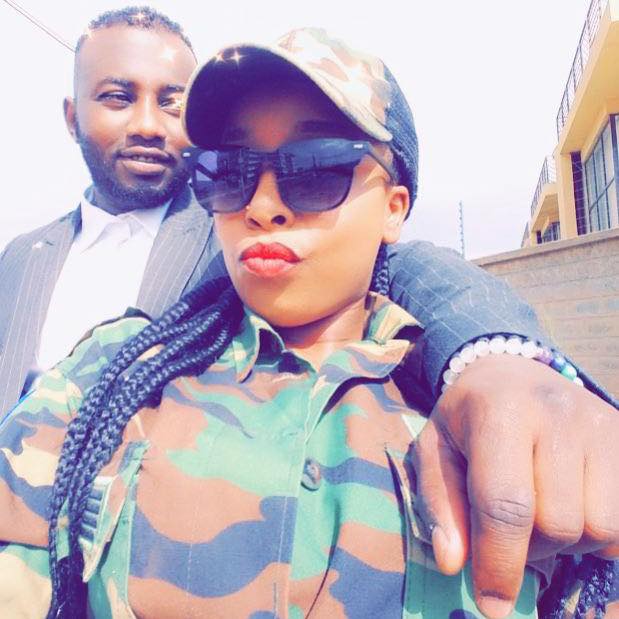 The mother of two cited domestic violence as the main reason why she parted ways with the politician baby daddy. She shared a photo showing her swollen face to prove to her fans Loitiptip was abusive.
Saumu described in detail how Loitiptip used to assault her while opening up on her battle with Bipolar disorder.
The mother of two also narrated how an insensitive Loitiptip would ridicule her when she was not feeling well because of her condition.
"In my past relationship, any time I would break down, the person would call me crazy and that I'm mad, and those things would really hurt me. This is something I never wished for. I have learned to manage and live with it. It has not stopped me from being my best," said Saumu an interview with vlogger Sharon Mwangi.
Saumu and Loitiptip dated for two years and they were blessed with their first child together on March 8th 2020.
Related: Sonko's Daughter, Saumu Mbuvi Reveals Shocking Photos How Senator Loititip Assaulted Her