Kenya has not released an official statement explaining why flights to and from Somalia have been banned with immediate effect.
Kenya Civil Aviation Authority Director General Captain Gilbert Kibe stated that the banning of the flights to and from Somalia was a process that had to be implemented refusing to give the reasons and who gave the orders.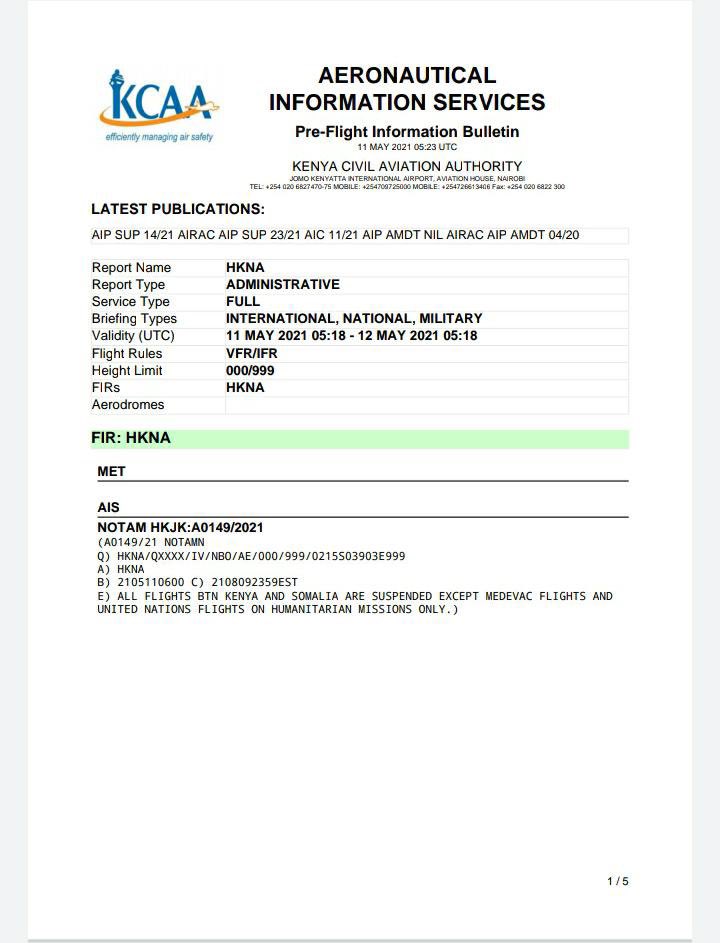 Only humanitarian and UN flights have been exempted in the latest directive.
This comes barely days after Kenya and Somalia brokered a deal to restore good diplomatic relations between the two nations. The deal was brokered after intervention from Qatar.
Somalia last week publicly announced that it had made the right steps to restore a good diplomatic relationship with Kenya. They also promised to uphold respect and sovereignty.
Somalia President Mohamed Farmaajo's spokesperson Abdirashid Hashi releasing the report to the media said the restoring of a good diplomatic relationship was for the mutual benefit for the two nations.
"The two governments agree to keep friendly relations between the two countries on the basis of principles of mutual respect for sovereignty and territorial integrity, non-interference in each other's internal affairs, equality, mutual benefit and peaceful co-existence," the statement said.
Hashi further stated that President Farmaajo together with President Uhuru pressed their gratitudes to the Emir of Qatar for helping to end the bad blood between the two countries.
Kenya on its part welcomed Somalia's decision to bury the hatchet and solve their differences amicably.
Despite calls for a 'ceasefire' a couple of days ago, it was reported that Somalia was still holding on the ban of Kenya Miraa.
Through a letter released to the press, Somalia aviation stated that transportation of Miraa in the country is still prohibited and any action against that would be considered unlawful and violation of Somali Airspace.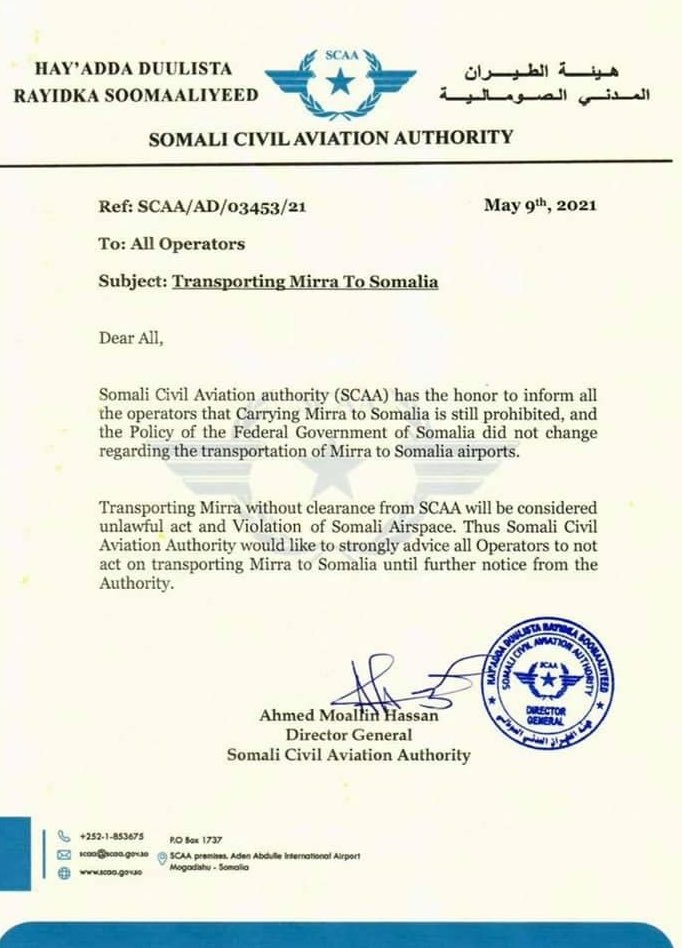 RELATED POST: Knife-Wielding Gang Returns To Kisauni, Leave 7 With Deep Cuts In A Night Attack