Kun Aguero is on his knees that his prophecy comes to pass as Manchester City faces Chelsea in the UEFA Champions League (UCL) final.
In 2014, Aguero made a promise that he will stay with Manchester City till they win the Champions League. Today is the day he hopes his prophecy will come to pass as he is set to leave in the next couple of days.
"Not only will I stay the four (remaining) years to make it eight here in total, I'll stay beyond that — until we win it," Aguero told reporters at the launch of his autobiography "Born To Rise".
Aguero will bid his last goodbye to Manchester City fans as top clubs in Europe look to acquire his services. Barcelona is leading the line to sign Aguero.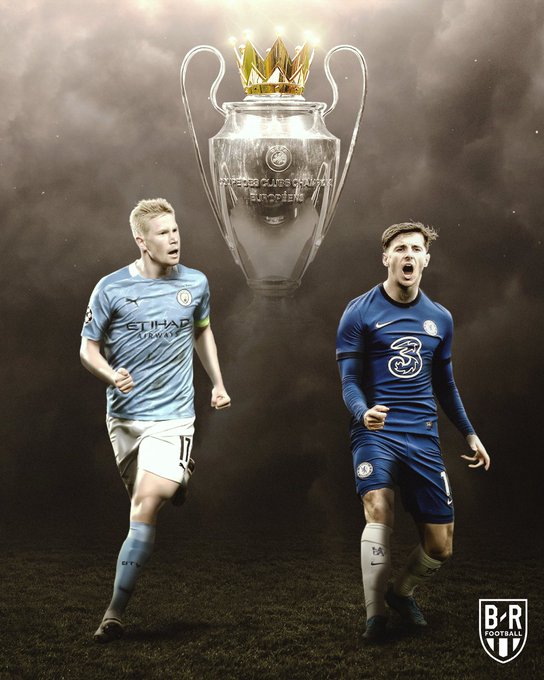 Thomas Tuchel may have got the better of Josep Guardiola in the league and FA Cup in the past two months, but the last time the Catalan unleashed his free-flowing false-nine system on the Blues, the Citizens won emphatically. This latest meeting is likely to be a more cagey affair given what is at stake, but if City can reproduce the levels of quality and maturity on show in their semi-final victory over Paris, the cup should be theirs. Matthew Howarth, Man who is a Manchester City reporter has told UEFA.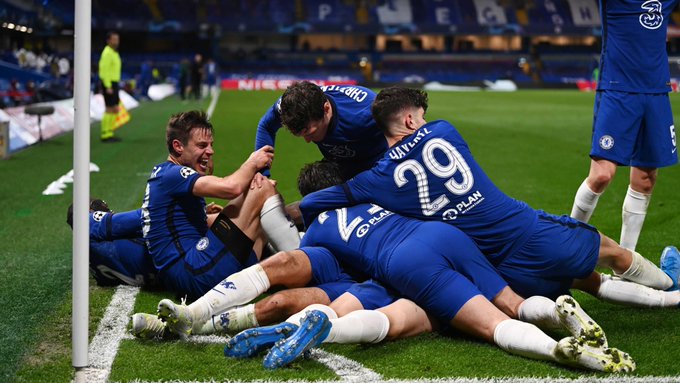 Does Chelsea have what it takes to win? Of course, they do. The Blues have faced City twice already and won both, an FA Cup semi-final and a Premier League clash in Manchester. Even despite their recent blip, Thomas Tuchel has made them hard to beat, based on a solid defense. The finishing touch at the other end is the biggest problem, but there are so many capable talents up there, it just needs one of them to flourish and the trophy could well be heading on a flight bound for London, rather than Manchester. Jon Phipps, a Chelsea reporter told UEFA.
Manchester City faces Chelsea in the UEFA Champions League final on Saturday 29 May at 22:00 EAT.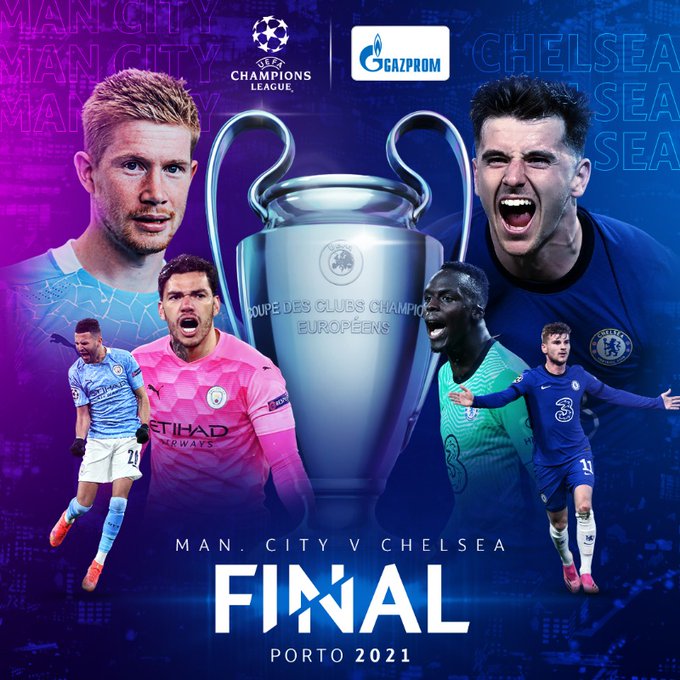 What are your predictions?
RELATED POST: Rashford DM Filled With Monkey Emojis After Poor Display At Europa League Final