Interior PS has revealed that the state is planning to raise the minimum entry grades into the National Police Service
Speaking to a local radio station on Thursday, Kibicho said the days when the police service was considered to place for high school failures were over.
"Modalities have already been put in place to change this trend. We must change the service from being the place where parents take their children who have failed in National exams," Kibicho said as reported by KNA.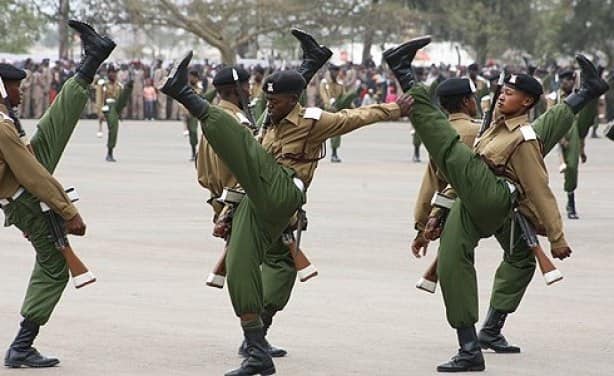 According to Kibicho, at the beginning of the reforms, the next recruitment exercise would see half of the 10,000 recruits being university graduates, unlike the current recruitment that targetted individuals who scored grade D plus and above in the Kenya Certificate of Secondary Education.
Kibicho said in the next recruitment, half of the recruits shall be cadets and the ministry must move with speed to change its recruitment procedure and the training curriculum for the country to reach the international standards.
The PS believe that the low education standards on apart of recruits could be the reason for the police involvement in poor relation wit members of the public, extortion, bribery and extra-judicial killings among other crimes.
The government will also focus on the reforms that were initiated by the immediate former Inspector General of Police Joseph Boinet on the police training curriculum.
PS Kibicho's statement comes a few days after IPOA chairperson Anne Makori released a statement saying, 80 cases of police brutality have been reported even since curfew orders were put in place within the country. The police watched also revealed that at the moment it is investigating at least 15 deaths and 31 incidents of injuries occasioned by the police officers.
On Wednesday IPOA released a statement that it will charge six police officers with murder and assault.